Hoe wil jij als personal brand gezien worden? ⁠
Waar sta jij voor? ⁠
Sta hier even bij stil.⁠
Kijk vervolgens naar :⁠
de kleuren, ⁠
de woorden,
het lettertype ⁠
en de afbeeldingen die je nu al gebruikt.⁠
Stemmen deze daarmee overeen?⁠
Met hoe jij gezien wil worden? ⁠
Met hoe jij je wilt voelen?⁠
Met het gevoel dat je wilt dat je klanten krijgen bij je marketing?⁠
Indien ja: super 🎊⁠
Indien neen: ⁠ wat kan je aanpassen zodat er wel meer overeenkomst is?⁠
Kijk eens naar de branding van succesvolle merken.
Je zal zien dat er andere kleuren, woorden, lettertype & afbeeldingen opmerken bij bijvoorbeeld:⁠
Een merk dat staat voor kracht en stoere mannelijkheid,⁠

hardere kleuren, groot en vet lettertype, zweet, spieren…⁠

een merk dat staat voor familie en gezelligheid, ⁠

warme kleuren, beelden van samen rond de tafel…⁠

een personal brand dat vertrouwen, warmte, innerlijke rust en daadkracht wilt uitstralen, ⁠

zachte warme kleuren, mix van rustgevend en zakelijk…⁠

een onderneming die staat voor ecologie, duurzaamheid, eenvoud, natuur.

groen, frisse of strakke vormgeving, natuurbeelden…⁠
Welk gevoel wil je overbrengen aan je klanten door jouw marketing?⁠
De kracht van authentieke marketing
Je marketing gelikt vormgeven is niet nodig.
Authenticiteit en echtheid zorgen voor verbinding en vertrouwen.
Verbinding en vertrouwen zorgen voor meer verkoop dan "gelikt".
Wat als je anderen zou toelaten in hoe enkel jij jezelf kent?
Wat als je muren zou slopen en jezelf zou tonen zoals je bent?
Rauw en eerlijk, los van schijn; Wat zou er dan allemaal mogelijk zijn?
Ik deed het laatst en, heel interessant, ik ervaarde steun aan de overkant.
Openheid, warmte en geruststelling. Liefde, zachtheid en aanmoediging.
Hoe spannend het ook voelt,
Het lijkt ook rijker, juister, vrijer…
… Alsof het altijd al zo is bedoeld.
Met behulp van je branding kan jij ervoor zorgen ⁠
dat jouw (potentiële) klant jou ziet hoe jij gezien wilt worden, ⁠
of dat jouw (potentiële) klant je ziet zoals je niet gezien wilt worden.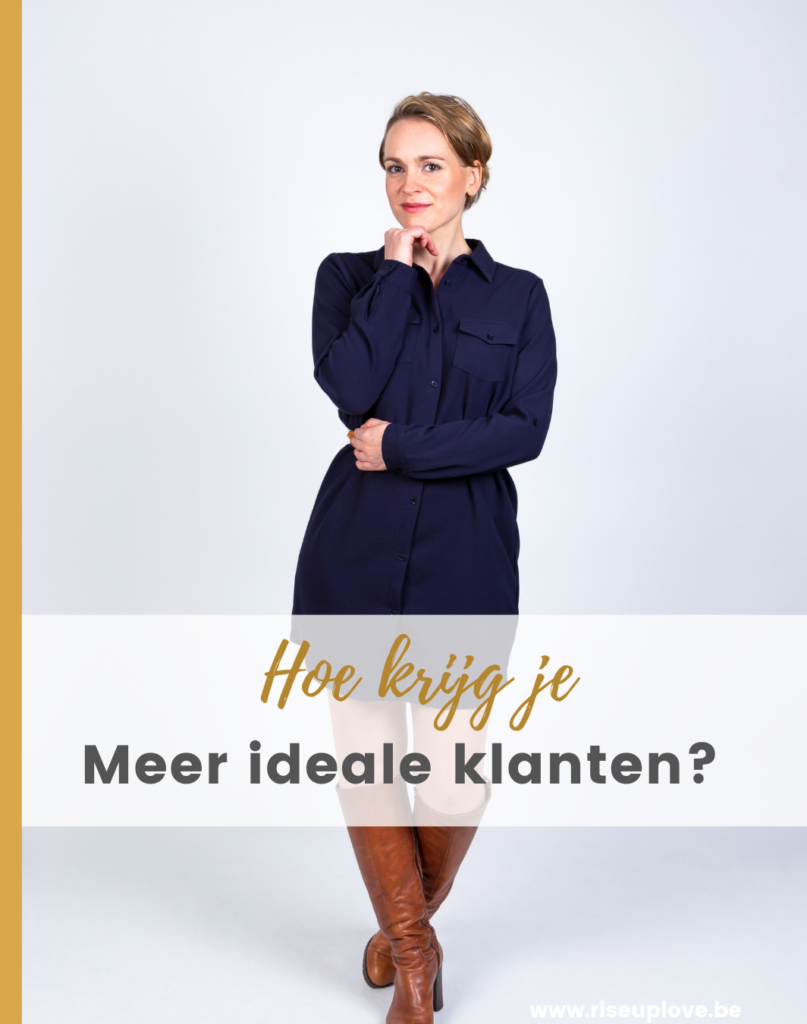 Hoe krijg je meer ideale klanten?
Je ontdekt in mijn gratis e-book:
Wat je kan aanpassen in jouw branding zodat je meer ideale klanten aantrekt
Wat jouw merk sterk en herkenbaar maakt
Hoe je jouw ideale klant kan bepalen in 3 stappen
Hoe je een gratis weggever kan creëren die een ideale klant-magneet is.